Tourist Places in Sylhet
The Sylhet district is called the country of two leafs in one bud. Besides the natural beauty, Sylhet district has the amazing of the glorious history. This district's remarkable tea garden have taken place in the heart of Local and foreign tourists. Besides the Tea gardens there are a lot of tourist attractions in Sylhet such as, gardens Rataragul water lake, Hakaluki estates, Lalakhal, Bholaganj, Tamabil, Bichanakandi and Jaflong etc. There are a variety of different languages and cultures of the indigenous peoples living here. Manipuri dance is famous in the indigenous communities of the Manipuri. It could go one of the country's best tourist cities in the Sylhet due to the pure beauty of nature, diverse culture, tea gardens and many more resorts. Moreover, Mazar Sharif of Hazarat Shahjalal (R) and Hazarat Shahporan (R) are located in Sylhet.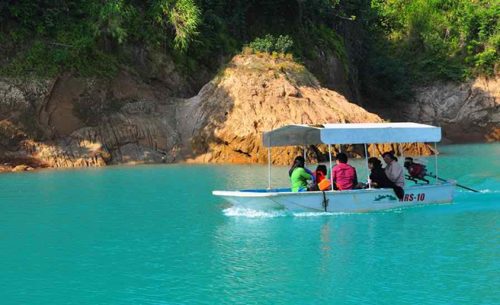 Lalakhal is situated in Jointapur Upazila about 35 km away from Sylhet city. The location of Lalakhal is just below the Cheraponji of India.
Read more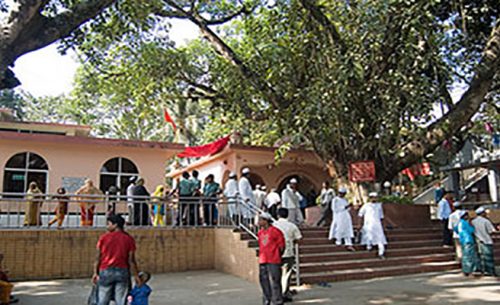 Majar(shrine) of Shah poran is glorious pilgrimage or spiritual establishment. It is grave of Shah poran who was one of the companion and follower of Islamic preacher Shah Jalal.
Read more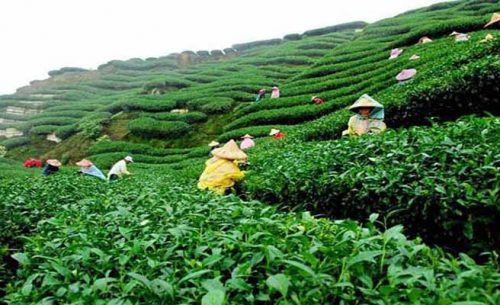 Evergreen surroundings. It seems living nature has spread its green carpet beneath the sky. High-low elevation, cultivation in greenly plain land which is surrounded with elevation.
Read more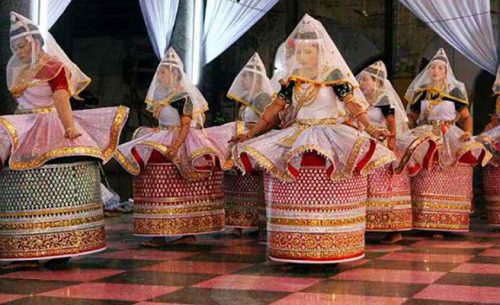 Munipuri Rajbari ( Munipuri Kings palace) which is situated in Sylhet at Mirjajangal is one of the symbol of ancient architecture.
Read more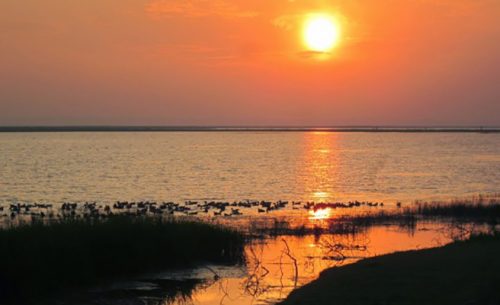 Hakaluki haor is consisted with 238 swamp or bill. It is an area of vast sweet water. Two river Juri and panai are the main source of water of this haor.
Read more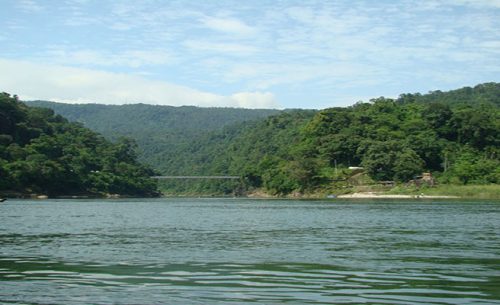 If you even see a brief list of tourist place in Shylet, you will get the name of Tamabil. Ever green hills and crystal water of lake can give you a fantastic touch of nature.
Read more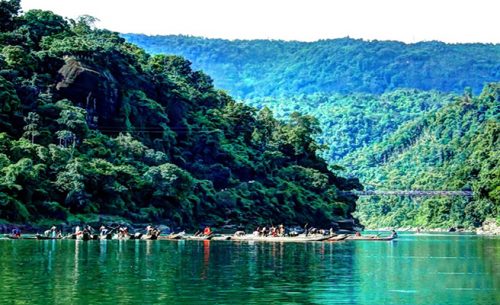 Jaflong of Sylhet is called the daughter of nature. This is a lovely land of natural beauty on the foothils of Jointa hill. The decorted stone on the bank of Pian river increases its beauty.
Read more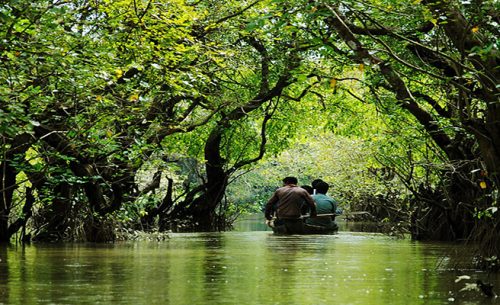 Ratargul swamp forest is one of the most beautiful tourist spot/place in Sylhet. Ratargul Swamp Forest is only one swamp forest of Bangladesh. It is called the Amazan of Bangladesh.
Read more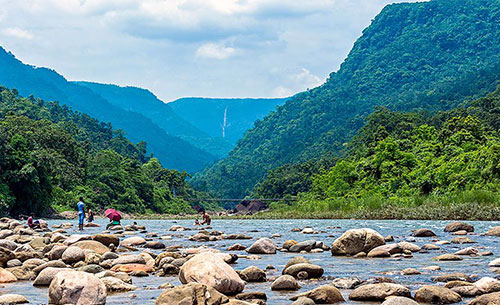 Bichanakandi is one of outstanding geographical tourist place between India and Bangladesh border. You can see the flags of India standing there 100 feet's away.
Read more